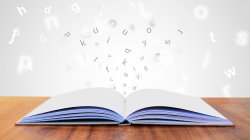 In the annotated course catalog you will find all important information about the modules/courses of the B.A. and M.A. programs of our faculty.
The catalog is structured according to modules. Following preliminary information, you will first find all courses of the bachelor's modules, then those of the master's modules. In the list of lecturers you will find the page numbers of the courses of the respective lecturer. The affiliation of the courses to a module is indicated by the incorporation of the module abbreviation in the title.

For all courses - if not explicitly stated otherwise - registration via eCampus is required.
This is necessary in order to issue certificates of achievement and attendance via the system. You will also receive updates from instructors by e-mail about room changes, cancelled dates, etc. for the courses you have selected. Ultimately, eCampus provides the latest status on changes and updates to all course announcements.